Want to learn about the state of Australia's mental health and wellbeing?
20,000+




Australians measured from 2019
6




Key mental health outcomes with detailed insights
The Be Well Tracker was launched in 2019 to fill a gap in understanding the state of Australia's mental health and wellbeing. We are on a mission to help people and organisations gain insights into their mental health and wellbeing, to inspire purposeful action.
​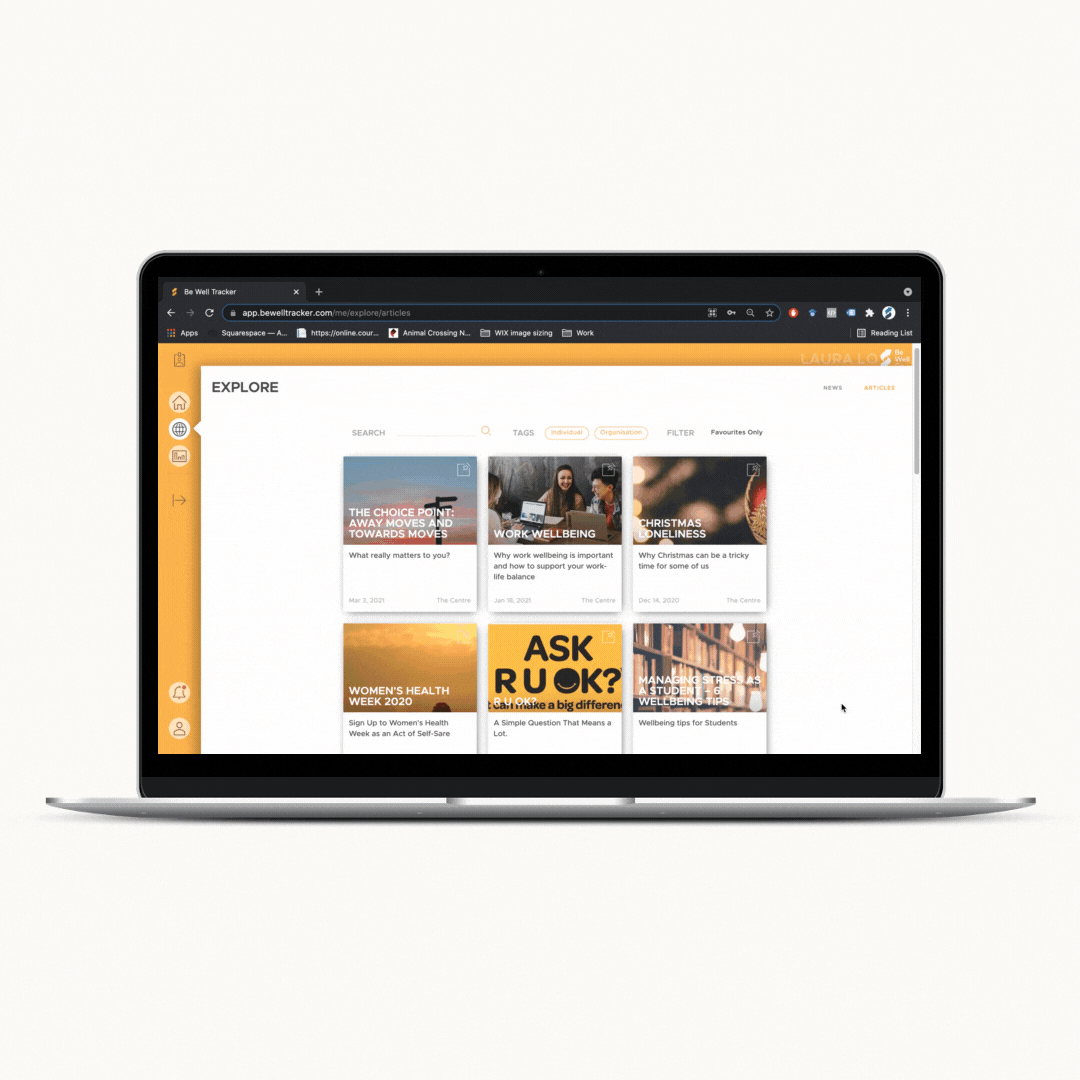 The Be Well Tracker is secure online measurement tool providing individual, organisational and population-wide mental health insights over time.
​
We measure mental health and wellbeing by using our own state-of-the-art platform called the Be Well Tracker. Participants fill out a secure 10-15 minute questionnaire and get access to their own tailored confidential wellbeing report.
​
Over time, we collate the de-identified individual results for organisations and the wider population to gain insights into key domains of our mental health, namely wellbeing, resilience, general health, distress and burnout.
​
Not all data we capture is provided on this website. If you want to learn more​ about the Tracker and how it can benefit you, your organisation or your research, send an email to hello@bewellco.io.
​
We publish annual reports on our data. We do this so stakeholders in mental health and wellbeing can get up-to-date insights that can be used to drive informed decision making.
Our 2021 mental health and wellbeing snapshot is available.